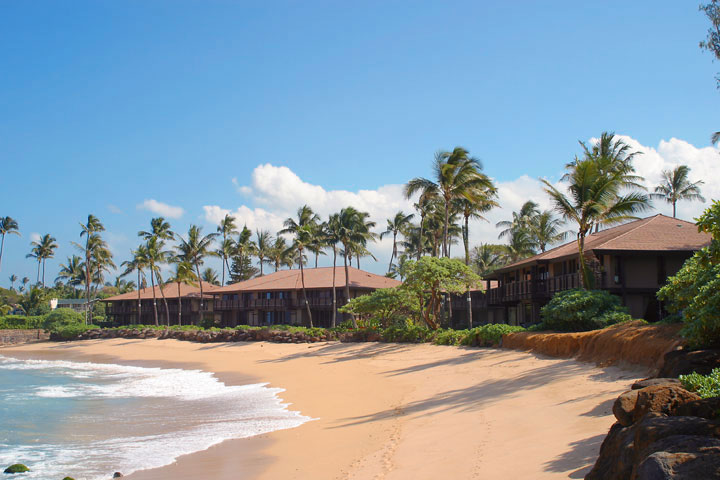 MULTIPLE 3-BEDROOM UNITS - OCEANVIEW
DIRECT BEACH ACCESS & WINDSURF ACCESS - SPRECKLESVILLE


Here's the rare combo of resort town home and northshore beachfront location that is an ideal family-friendly choice.

Click here to CHECK AVAILABILITY by email and reserve this property;
OR we can help you better if you take a minute to complete our REPLY FORM.

Property location: Google map, map

Direct beach access from property

Sugar Beach

Sugar Beach

Grounds from beach access

Pool

Tennis court

Deck and oceanview (sample)

Living area (sample)

Living area (sample)

Kitchen (sample)

Master bedroom with oceanview (sample)

Exterior & front entrance - sample
DETAILS:
2-bedroom/2-bath and 3-bedroom/3-bath units, 2400 sq. ft.
Large living space with cable TV/VCR/DVD/CD
Wi-Fi internet access
Ceiling fans
Washer/dryer
Gated swimming pool and tennis court
Windsurfing access right out the door onto the beach at Sugar Cove
There is plenty of storage for all boards and completely rigged sails right on the lanai and back porch. A well-manicured grassy lawn is ideal for rigging up.
It's just a short 5-minute walk down the street to the longest beach on the northshore, Baldwin Beach, which also has a protected tide pool which is perfect for swimming even during the high surf "winter" months, hence the term "Baby Beach".
2-minute drive to Paia town; 5-minutes to Kahului
Note: Jet noise can be heard from this property, though it's not so bad as to make staying here unpleasant, no jet noise 99% of the time.
PRICE:
$550/NIGHT plus tax, 3-BEDROOM OCEANVIEW, DIRECT WINDSURFING, BEACH ACCESS
Additional $50/per day - Sugar Cove resort fee
OUTCLEANING FEE: $350
SECURITY DEPOSIT: $500
HOLIDAY PRICE: (Christmas and New Year's)
$600/NIGHT plus tax
Additional $50/per day - Sugar Cove resort fee
Note: Bedding options vary among units.

Specific unit request is available at this property, but not guaranteed. Click these links to view a specific unit:
3-Bedroom Oceanview: #4B Tax ID# TA-059-556-6592-01
3-Bedroom Oceanview: #5A Tax ID# TA-190-072-6272-01
3-Bedroom Oceanview: #5C Tax ID# TA-000-782-5408-01
This property requires a 7 night minimum reservation.
(14-night minimum over Christmas and New Year's holiday season)
Click here to CHECK AVAILABILITY by email and reserve this property;
OR we can help you better if you take a minute to complete our REPLY FORM.
Property location: Google map, map
GUEST REVIEWS:
"We loved our visit to Sugar Cove. It's such a peaceful place, and the accommodations have everything you need for a family vacation." -- Scott Faber, San Francisco
"The setting is amazing, the jet noise is minimal, the lawn and deck are great, and seem quite sheltered from the wind, and the condo itself was great. Sailing right off the beach is unbelievably convenient. With the high speed line I could work all morning and windsurf all afternoon - my office barely knew I was gone, and yet it was one of the most relaxing vacations ever." -- Vijay Lathi, Menlo Park, CA
"We had a wonderful time. The facilities, property management and the services provided by Maui Vacation Advisors were all excellent. We will return as often as possible." -- Christina Fong-Sandholm, Pittsburgh, PA
JET NOISE DISCLAIMER: At this property jet noise is "minor" issue, about ~half the volume of most other properties with windsurfing access.